Hi, this is Kevin Shivers. I'm the chief editor of this site, Footwearpair. I worked as a quality in charge of a renowned footwear manufacturing...Read more
Did you know that the men have lower but wider feet than the women in the USA, according to an article published in the Nature journal? Having wide feet can be problematic, especially when you don't find work boots of the right size.
Wearing work boots with improper fits and working all day long might make you exhausted faster and might cause blister in your feet. The only solution to this problem is choosing the right work boot for your wide feet.
We reviewed some popular boots to help you choose the best work boots for wide feet faster. Let's get out feet into those boots and see how they fit.
KEEN Utility Men's Coburg 8″ Steel Toe Work Shoe
Material: 100% textile
Heel: 1.5 inches
Shaft: 7
Boot opening: 12″
Toe Material: Steel
Weight: 1.91 Pounds
Midsole: PU
Carhartt Men's 8″ Energy Waterproof Industrial Boot
Material: 100% leather
Sole: rubber
Shaft:  Ankle-high
Boot Opening: 10 inches
PU Foam: Single Density
Top: AX Suede
Weight: 4.21 Pounds
Timberland PRO Men's Boondock 6 Inch Work Boot
Material: leather
Sole: Synthetic
Weight: 2.5 Pounds
Shaft: 6.5 inches from arch
Boot opening: 10.5 inches
Footbed: polyurethane
How Do You Measure for Wide Feet?
Taking the right measurement of your feet is the key to getting comfortable work boots. It will take just a few moments to measure your feet. In case if you don't know how to measure your feet correctly, follow these steps below to get the right measurement.
Gather these three items before you start measuring your feet.
A piece of paper
Pen
Measuring Tape
Measure at Night:
Our feet are usually a bit shrunk at the morning. After working whole day, feet expands naturally and this is why you should take the measurement at night.
Trace Your Feet Shape:
Place the paper on the floor or any even surface. Keep one of your feet on the paper and draw the outline with a pen. Measure the widest distance with the tape and take a note of the length.
Repeat this process for the other foot. One foot might be wider than the other. In that case, you should take the wider foot into account.
Measure the Ball Girth:
Ball girth is the measurement of the girth of the widest part of your feet. If you look at your feet, you will find that the distance between the big toe joint and the small toe joint is the widest.
Take the measuring tape and wrap it around this area to measure the ball girth. Note down the length. Do this for both feet.
Determine Your Shoe Size:
Once you get all the measurements, compare them with the chart we will provide below to know the perfect shoe size for you.
How Many Inches Is a Wide Foot?
It depends on the length of your feet. For example, if you have a foot length of 10 inches or 25.5 cm, you will be considered to have wide feet if they are at least 9-9/16 inches in width.
For understanding things better, here will be a size chart so that you can determine whether you have a wide foot. Follow the chart and compare sizes you have noted during the measurement.
What Are the Best Work Boots for Wide Feet?
10 Best Work Boots for Wide Feet Reviews 2022
Our boot specialists have picked these awesome boots based on their build quality, performance, comfort, and other features. Let's take a closer look.
1. Editor's Choice: KEEN Utility Men's Coburg 8″ Steel Toe Work Shoe
KEEN Utility Men's Coburg 8″ Steel Toe Work Shoe Specification
| | |
| --- | --- |
| Material | 100% textile |
| Heel | 1.5 inches |
| Shaft | 7 |
| Boot opening | 12″ |
| Toe Material | Steel |
| Shank | TPU |
| Midsole | PU |
This versatile working boot from Keen Utility is for a serious campsite, mountain trail, or jobsite. Why? Because they're both comfortable and long-lasting. If you're an outdoor enthusiast with a wide foot, you'll fall in love with the superb craftsmanship of these work boots right away.
Features and Benefits:
Origin: All of this work boot's materials are created in the United States. Every stage of the production process was meticulously monitored by the manufacturer.
Material: Lightweight materials are used throughout this work boot. This pair of 8-inch steel safety toe boots have weatherproof leatherette and textile uppers.
Design: Metatomically engineered footbeds are included within the waterproof steel toe boots, so you'll have comfort wherever you need it. This asymmetry notion is also used in the construction of robust steel safety toe caps to ensure that the safe toes fit properly.
Breathable and Waterproof: You can keep your feet warm and dry thanks to the KEEN work shoe's waterproof, breathable membrane layer. For added comfort and breathability, the Coburg 8″ Steel Toe work boot has a mesh lining that works in tandem with the protective covering.
Comfort: These shoes have direct-attaching PU midsoles that are soft and strong while the EVA footbeds are designed to cushion and provide comfort. TPU shanks provide the necessary flexibility that your feet will love while you walk. From a firm that specializes in convenience and durability, Working Person's Store has all you need with this pair of work boots.
Traction: The rubber outsole of these industrial boots are oil- and slip-resistant, and they leave no marks. Friction and high-temperature resistant outsoles that meet or surpass all non-slip criteria are also included in the design of this boot.
Why You Should Buy It?
For long-term comfort and enhanced torsion stability, these boots include an EVA footbed that is removable and metatomically correct. People with wide feet will benefit the most from this shoe.
2. Most Sturdy: Timberland PRO Men's Titan 6″ Safety-Toe Work Boot
Timberland PRO Men's Titan 6″ Safety-Toe Work Boot Specification
| | |
| --- | --- |
| Material | Full-grain leather |
| Toe | Asymmetrical alloy |
| Upper | Metal |
| Shank | Nylon Diffusion |
| Footbed | polyurethane cushion |
| Outsole | Rubber |
The Timberland PRO Men's Titan Waterproof, Safety-Toe Work Boot is a good option for building workers, electricians, HVAC professionals, and other trades who need extra safety and protection for their feet. People with flat feet who need extra support in the heels and arches might also benefit from these boots.
Features and Benefits:
Origin: Timberland PRO has been producing waterproof boots since 1973. After several years of practice, they were able to make it to perfection.
Materials: All of the materials used in the construction of these boots are of the highest quality. There is also a lightweight, but protective, safe toe made of metal. With a nylon shaft, you get the best of both worlds.
Sturdiness: The Titan Waterproof Safety-Toe Boot is built with a cement framework and fine leather to handle a broad variety of conditions. In addition to safeguarding your feet, these boots include several other features. For long-lasting cushioning and shock absorption, a polyurethane midsole with high-rebound heels provides polyurethane midsoles. This footwear is also water-resistant and can withstand submersion.
Comfort: Because of the extensive heel and arch support, these boots may be suitable for those with plantar fasciitis or wide feet. Plus,   the padded collar can further protect the ankle area.
Flexibility: When shifting your foot, you don't have to worry about breaking in the shoe. After prolonged use, anti-microbial insoles keep your feet fresh and free of odor.
Safe: The rubber outsole of these work boots is slip, grease, and abrasion-resistant due to the lightweight aluminum safety toe that meets or surpasses ASTM standards. This shank's torsional stiffness and flexibility are considerably improved. Protect your ankle with six-inch uppers that encircle it.
Why You Should Buy It?
When it comes to working boots, Titan has you covered. Whether you're working inside a factory or warehouse or outside on a construction site, these work boots are intended to handle the most hazardous activities.
3. Most Versatile: Carhartt Men's 8″ Energy Waterproof Industrial Boot
Carhartt Men's 8″ Energy Waterproof Industrial Boot Specification
| | |
| --- | --- |
| Material | 100% leather |
| Sole | rubber |
| Shaft | Ankle-high |
| Boot Opening | 10 inches |
| PU Foam | Single Density |
| Top | AX Suede |
As a Carhartt devotee, you'll wear your boots often. Additionally, these Energy Men's Brown Work Boots are high-quality working shoes created exclusively for wide-footed working people. You can be certain that your feet will be protected from the elements with these boots.
Features and Benefits: 
Material: Wide feet are taken into consideration while crafting these Carharrt boots. The upper is made of oil-tanned brown leather. A rubber Energy outsole is also included with the construction. For these men's composite safety toe boots to stand the test of time, they are made of top notch leather and rubber.
Versatile: These boots are available in a variety of styles to suit your needs. New Carhartt Boots work boots will meet your unique requirements. Carhartt has a boot for every job site and every kind of labor, so you can get through the day in comfort. With Carhartt goods, you know they're made to withstand the test of time.
Waterproof: A waterproof, breathable membrane is integrated into this pair of shoes. To keep your feet cool and dry, the porous membrane allows for air to pass through while still allowing moisture to escape.
Traction: Every stride you take in this superb work boot will be filled with traction, grip, and flexibility. Added durability is provided by the oil, chemical, and slip resistance of this boot. Additionally, if your firm values ease of use, dependability, and security, you shouldn't accept anything less.
Sturdy Construction: Two layers of foam offer soft cushioning and stress absorption. There is adequate width in the composite toe for both security and comfort. Brown oil-tanned leather is used for the upper. Plus, EVA is used to make the midsole, which is very lightweight. The midsole's primary function is to absorb impact and provide a springy, responsive ride.
Why You Should Buy It?
A pair of Carhartt Boots is an excellent choice for anybody searching for long-lasting, waterproof, safe, and comfortable work boots. Especially if you have large feet, you'll find this footwear to be rather comfy.
4. Best for Anti-Bacterial: ROCKROOSTER Work Boots for Men
ROCKROOSTER Work Boots for Men Specification
| | |
| --- | --- |
| Material | Leather |
| Heel | 6 Inches |
| Insole | Memory Foam |
| Outsole | TPU |
| Toe | Steel |
This pair of extra wide work boots for wide feet is both stylish and high-quality. Whether you're working on a construction site or a farm, these boots will keep you safe and comfortable. This is a great option if you have broad feet, especially.
Features and Benefits:
Material: Full-grain tumbled leather used to make these Boots is oiled for a soft feel. The HYDRO GUARD membrane provides water-resistance to the leather's quality construction.
Anti-bacterial: Because of a footbed made of polyurethane, these boots are more comfortable and smell better. Urethane and PORON are combined to form the COMFORT Impact Absorption system. The insole's Micro ban Technology protects your feet from odor-causing microorganisms and fungi.
Breathable: They also include COOLMAX Fibre Technology, which keeps your feet cool no matter what the weather is. In cold weather, you can keep your feet warm and insulated, while in hot weather, you can keep your feet cool. The boots are more breathable and help to wick away perspiration, keeping your feet cool and dry at all times.
Slip Resistant Outsole: The outsoles are non-slip, although they come pre-oiled with silicon oil. Outsoles are treated with silicon oil to protect them from being scratched or damaged during delivery. After a short time, the coating will either be removed with a towel or not be there at all.
Perfect Sizing Chart: If you're uncertain about your shoe size, take the insole/removable footbed from an old pair and compare the dimensions to the sizing table. Without enough space between your feet and the footwear, the boots will be uncomfortable.
Safe: A carbon fiber composite toecap makes the boots 50% lighter than steel. As a result, they have been approved following American safety standards. Both the boots' compression and impact resistance have been evaluated. They're immune to electrical risks and punctures.
Why You Should Buy It?
The boots have an anti-fatigue cushion and arch support. Construction and manufacturing employees, as well as electricians and mechanical professionals, might benefit from wearing these shoes on the Jobsite.
5. Best for Traction: KEEN Utility Men's Davenport 6″ Work Boot
KEEN Utility Men's Davenport 6″ Work Boot Specification
| | |
| --- | --- |
| Material | 100% synthetic |
| Shaft | 5.5 inches |
| Boot opening | 12 inches |
| Outsole | Rubber |
| Toes | Non-Metallic |
| Weight | 2 Pound |
This KEEN Utility work boot is ideal if you're seeking high-quality footwear that can handle any hard working conditions. With broad feet, finding the ideal fit will still be an incredible experience.
Features and Benefits:
Waterproof: With their 400-gram insulated and waterproof construction, these work boots for flat wide feet can withstand the harshest conditions. The outsole's polar traction provides dependable stability in a wide range of cold weather situations. There is a waterproof membrane and a breathability lining in this footwear. Water may be evaporated from the boot's inner while keeping your feet dry and comfortable.
Traction: These boots are made with a slip-resistant outsole because of the technologies employed in their construction. With the excellent traction, you'll feel more powerful thanks to the sturdy anti-slip design.
Safe: The perfect safety shoe for when you need to work around electricity, these shoes have a tough exterior that can protect against any possible shock. Plus, the interior is lined with an EH rating and features 90-degree heels which help keep your feet planted firmly in place so they don't get phased out during accidents or near circuits!
Top-quality nonmetallic: This Logger's Choice® Insulated Work Boot has 400g of keen Warm insulation, making it especially warm for chilly settings. Plus, the boot's non-metallic composition also makes it ideal for use in high-security situations, where metal detectors are common.
Durable: Keen's utility shoes are perfect for jobs that require a little more protection than your average work boot. These durable, reliable footwear options will keep you safe and sound on even the most hazardous of surfaces with their specially designed shock-absorbing soles!
Why You Should Buy It?
If you've been looking for a work boot that can withstand even the harshest of environments, look no further. The keen. Polar 400G insulated waterproof winter boots are designed to take on extreme weather conditions and protect your feet from the elements.
6. Best for Comfort: Timberland PRO Men's Boondock 6 Inch Work Boot
Timberland PRO Men's Boondock 6 Inch Work Boot Specification
| | |
| --- | --- |
| Material | leather |
| Sole | Synthetic |
| Shaft | 6.5 inches from arch |
| Boot opening | 10.5 inches |
| Footbed | polyurethane |
To keep your feet warm and dry no matter how chilly it gets, Timberland's Men's Waterproof Work Boot fiercely defends you. Water-resistant leather upper guarantees that even in extreme weather situations, this Timberland shoe will continue to function at its best.
Features and Benefits:
Comfort: These boots are built with comfort in mind. The lightweight design makes them easy to wear all day long, while also providing cushioning for your feet when you need it most! With a durable midsole that offers stability and grip on any surface type. Also, there's practically no break-in period so you can wear them all day and get going!
Safe: Timberland Work boot has a composite toe, electrical hazard protection, and slip resistance on any surface. Also, they're great for surfaces like yours because of their deep grooves on the exterior!
Waterproof and Shock Absorbent: With an exclusive waterproof outsole and highly breathable lining, these boots will be able to withstand all sorts of weather. They also come equipped with comfort technology that absorbs shock so you can stay energized throughout your workday! Moreover, the uppers include a waterproof covering and the leather has been properly treated. Even if you spend all day buried in a few inches of water, this boot will keep your feet dry.
Non-Metallic Protection: In the case of people who require protection in their work footwear, Timberland's rubber toe protector is the best option available. With the composite safety feature, your feet will remain comfy all day long thanks to the roomier fit and non-metallic design. Its Timberland Pro sole, which is comprised of high-quality materials, makes it more resistant to wear and tear.
Why You Should Buy It?
Timberland Pro boots are a great choice for those who need an all-weather, composite toe work boot that is waterproof and warm. These men's boots have been designed to be comfortable for wide feet with their anti-fatigue technology polyurethane footbeds.
7. Most Safe: Carhartt Men's Ruggedflex Safety Toe Work Boot
Carhartt Men's Ruggedflex Safety Toe Work Boot Specification
| | |
| --- | --- |
| Material | leather |
| Sole | Synthetic |
| Shaft | 8 inches from arch |
| Toe | Non-Metallic |
| Footbed | polyurethane |
You can trust Carhartt to make your work boots tough enough for any job. Tired of paying too much money on uncomfortable, beat-up sneakers that break after one day? Carhartt got this new line of work boot just waiting out there with premium leather uppers and cushiony soles!
Features and Benefits:
Waterproof: Keep your feet dry and protected with Storm Defender's waterproof and breathable protection. Whether you're out on a wet day or in the rain, these work boots are ready for anything! These tough boots have been designed to keep water from getting inside of them so that nothing will happen when it matters most: during the working situation at the job site.
Footbed: FastDry Technology lining and a Carhartt PU with Foam cushioned footbed are included in this pair of work boots. To keep your feet from becoming tired, this cushioning is there to help!
Safe: With its electrical hazard (safety toe), this work boot provides subordinate defense contrary to unintentional contact with circuits of volts of 18,000 or less below waterless circumstances. This excellent quality footwear meet ASTM F2413-18 safety standards. Also, they are suitable for use in dangerous environments
Premium Material: This work boot has a luxurious upper material, like premium leather and synthetic fabrics. It delivers long-lasting durability due to its multiple-layer shock-absorbing cushioning that's designed for comfort as well! With advanced foot beds working together with your body this footwear will make sure you have all the support needed while walking around all day.
Why You Should Buy It?
Carhartt Footwear is the ultimate choice for work boots. With over 150 years of experience, they know how to make rugged and durable boots that are comfortable enough for wide feet or narrow ones too. If you need a product that can withstand heavy-duty work while still feeling good on your feet, look no further than this work boot!
8. Best for Outsole: Wolverine Men's Legend 6 Inch Waterproof Comp Toe Work Shoe
Wolverine Men's Legend 6 Inch Waterproof Comp Toe Work Shoe Specification
| | |
| --- | --- |
| Material | leather |
| Sole | Synthetic |
| Shaft | 8 inches from arch |
| Toe | Non-Metallic |
| Footbed | polyurethane |
When picking out a new pair of work boots, make sure to select one with the best quality. Brands like Wolverine offer comfortable and durable footwear for people who need tough protection in their profession or job site.
Features and Benefits:
Fashion: These black leather boots are perfect for any wardrobe and they'll never go out of style. Tanned leather is traditional, but these babies have a sleek new look with their all-concealing design that works best in modern times!
Rugged Outsole: The outsole is constructed from excellent grade lug rubber and this will provide you tremendous grip. Also, designs on the boot are pretty unusual and slip-resistant in any situation!
Excellent Lining: Regardless of how many times you wear these boots, their lining will keep your feet dry and comfy. As a result, their inner leathers, which are strong enough to be worn all day, are less likely to slide.
EVA Insole: These Wolverine's working boots have a cushioned insole to make sure you're comfortable, and they come with various types of soles for your preference. The inner sole is made from either polyurethane (PU) or ethylene-vinyl acetate rubber (EVA).
Moreover, these High-quality boots made of sturdy and flexible material might help alleviate some of the stress on your feet, especially if you have wide feet.
Composite Toe: The composite toe on these boots is one of the first things you'll notice, offering great protection without weighing your feet down. It's also lightweight and flexible so it can fit any user perfectly!
Shock Absorbent: this working boot is equipped with MultiShox technology is a patented design that has been groundbreaking for its ability to absorb pressure and reduce pain throughout the entire foot. This means less muscle fatigue, which can lead to better posture with more standing time in your day!
Why You Should Buy It?
If you love to wear your work boots all day but are tired of sore feet and aching ankles by the end of it, then Wolverine Men's Legend shoe is maybe for you. These revolutionary shock absorbers will smooth out every step with cushioning in the heels and flexibility through the steps
9. Best for Flexibility: Thorogood American Heritage 6" Moc Toe Work Boots For Men
Thorogood American Heritage 6" Moc Toe Work Boots For Men Specification
| | |
| --- | --- |
| Material | leather |
| Shank | Fiberglass |
| Height | 6″ |
| Weight | 3.71 lbs |
| Insulation | No |
| Waterproof | resistant |
The Thorogood 6″ Moc Toe Working Boot is proudly made in the USA by union workers. This pair features tobacco oil-tanned, full-grain leather that allows for your feet to breathe and dry out after a long day on site at work! The low-profile design makes it super comfortable even if you have wide feet while still being tough enough for wet conditions.
Features and Benefits:
Outsole: Protective work boots are essential for those who spend their days on the job. This slip-resistant outsole of this boot protects your feet and ankles while you're working in tough situations. These boots are made for any type of terrain, whether you're on flat ground or rolling hills. They meet the standards set by ASTM F3445-21 which means they'll keep your feet safe from slipping while working in wet conditions.
Comfort: Dual-density polyurethane in the footbed absorbs impacts and wicks away sweat for optimum comfort. Cushioning beneath the heel and ball striking zones ensures all-day comfort for your feet.
Durable and Long-lasting: Water, filth, and heat can't stop Thorogood's work boots. Goodyear storm-welt design ensures long-lasting wear resistance in whatever condition you may encounter when working with these boots on!!
Flexible: These men's work boots are an excellent option if you want footwear that can withstand the rigors of your daily routine. They're made of fiberglass and leather for long-lasting durability, and the 6-inch flexible ankles help prevent injuries at work or home.
Why You Should Buy It?
These boots are an iconic American-made product that has stood the test of time. And they're also designed to fit wide feet! If you're seeking a new pair, these boots will be a great choice. Moreover, these fashionable boots were manufactured in the United States by union employees who understand what it's like to spend all day on your feet.
10. Most Snug Fit: Wolverine Men's Overpass Work Boots
Wolverine Men's Overpass Work Boots Specification
| | |
| --- | --- |
| Material | Pure leather |
| Sole | Rubber |
| Shaft | 5" from arch |
| Weight | 1.75 lbs. |
| Footbed | Ortholite cushioned |
To provide both comfort and safety, the insulated overpass boots from Wolverine have a toasty construction. There will be no damp socks or feet to contend with when you wear these insulated boots. You can keep your feet dry and toasty all winter long with these Wolverine overpass boots.
Features and Benefits:
Comfortable: WOLVERINE Men's Overpass working boots are a comfortable, durable option for the rugged individual. They come with water-repellent leather and can be worn right out of the box without any break-in period required. Plus, they're great if you need something lightweight that will last long hours on your feet!
Snug Fit: These boots have an overall snug fit, and the uppers are padded for extra comfort. The composite toe is based on a "carbon max" design which makes them thinner than average so it's barely noticeable when you first put your foot in there!
Safe: No matter how minimalistic you think this boots' weight is, it has been designed with safety features in mind. The toes meet ASTM standards and provide electrical hazard protection. Plus, there's plenty of traction on both wet surfaces and gravel.
High Performance: Wolverines the ultimate blend of comfort, performance, and innovation. The carbon-max toe cap is designed for increased durability while thinning out at the top to ensure a better fit. Motion max technology inlays provide flexibility where you need it most–on your feet!
Waterproof: Overpass work boot from Wolverine has a waterproof and breathable fabric to keep your feet dry in all weather. Even though the waterproof leather is breathable, there was very little air movement. As a consequence, they may be worn in the winter, but not in the summer.
Why You Should Buy It?
Wolverine's overpass working boot is a top-notch product. All-weather, composite toe work boots that are both waterproof and toasty may be just what you're searching for. Anti-fatigue polyurethane footbeds in these men's boots were specifically engineered to accommodate wide feet.
How to Choose the Best Work Boots for Wide Feet – Buying Guide
As work boots need to have a snug fit on your feet, you should consider several factors before choosing the right boots, especially if you have wide feet. Let's break those factors down to make you understand the importance of them.
Proper Fit
The first thing you might want to look at is the measurement of the boots. Getting work boots for wide feet in your local shops may be difficult as brands only manufacture boots for average feet sizes.
Ordering online after just seeing the measurement on the website isn't a good idea. You should physically visit the shop and wear the boots to see how they feel around your feet.
If you stay between sizes, for example between 8 and 8.5, you should always go for 8.5.
Comfort
Proper fit is one of the prerequisites for comfort. Still, those boots need to have other features to enhance your comfort while working. As you are supposed to wear those boots all day long, they should be very lightweight.
The inner lining of the boots should be breathable so that your feet keep dry even in hot summer days. The footbed should be soft and cushioned enough to give you a comfortable base.
Check all these features before buying so that the boots don't become a 'pain in the feet'.
Safety
Work boots should have a certain level of safety features to protect you from hazards especially if you are handling heavy-duty tasks. For example, work boots require to have toe caps to save your toes from getting hurt in the case of an impact.
Though steel toe caps are much safer, they can make the boots heavier as well. You can also choose from an array of composite or aluminum toe caps to have lightweight boots that will ensure protection.
Durability
Choosing the right work boots is a time-consuming task. If you can't use a pair of boots for long enough, there's no point in buying them. Alongside the material, the craftsmanship of the boots is important.
Check the seams and joints of the boot to evaluate whether they will serve for a long period. Take reviews from other users so that you know the practical information.
Material
Work boots are made of many different materials including leather, nylon, EVA, and TPU. Leather is the most common material for making quality work boots that will last longer and provide extra comfort.
Different types of leathers might be used to make work boots. Leather will be a good choice for high breathability and protection. You can also choose from other materials like TPU or composite materials.
Special Features
Other than just being comfortable and protective, work boots should have some special features too. For example, some boots may be skid-proof while some others can be water resistant.
If you are working in a cold climate region, you might need your boots to keep your feet dry and warm all day long. Look for these features when choosing a pair of good work boots.
Final Thoughts
We hope your eternal search for a pair of tough yet comfortable work boots ends here. Any of these boots can be chosen to have great material, build quality, comfort, and durability. But still, you can be confused about which will be the best work boots for wide feet.
Our editor suggests you go for the KEEN Utility Men's Work Shoe as these are designed for maximum performance and enhanced comfort. These boots are made of lightweight material and highly breathable while being water resistant at the same time. You will love walking or working in these boots.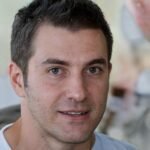 Hi, this is Kevin Shivers. I'm the chief editor of this site, Footwearpair. I worked as a quality in charge of a renowned footwear manufacturing industry for almost five years in my professional career. After quitting the job, I started my own business, selling different work boots from different brands. Besides that, I love to research and write about different topics that I deal with in my everyday life. Blogging is something that mixed with my blood, and Footwearpair is the result of that. I created this site to share the knowledge and experience about work boots I have gathered through the job, business, and research.
More Posts